Specialist in the field of Behavioural and Organisational Psychology, Stress, Emotional Intelligence and Psychoneuroimmunology
Director/Founder
Dr Jemma King
Dr Jemma King has a PhD in Human Behavior, is an Emotional Intelligence and Performance under Stress expert. Jemma is a Research Fellow at the University of Queensland School of Psychology and works as a specialist external advisor to McKinsey and Company. Jemma has consulted to the Australian Defence Force, Special Operations Command, the Centre for Australian Army Leadership, the Australian Olympic Swim Team, Australian Government Solicitors, and the Australian Institute of Sport….
"Jemma helped me understand the importance of understanding your body and all that comes with that. Including stress as a major factor that many people including athletes like myself face each day. But knowing the difference between different stress hormones and performance idea environments really benefited the way I looked at how I prepared myself day in and day out for training sessions and competitions"
"Jemma's evolutionary approach to stress fascinated me from the start, There is good and bad stress! learning where my relationship with stress evolved was important to increasing my performance not just on the track but in life".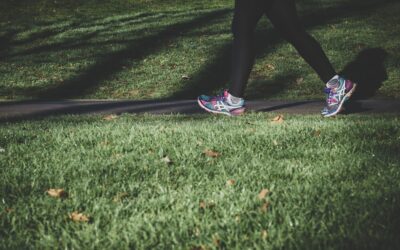 Not separating work and leisure Without a daily commute, many workers just sit down at their desk first thing in the morning and don't stop working until the evening, with very little physical movement throughout the day, Ferguson says. "If people did decide to take a...
read more
Subscribe to our Newsletter